About Us – a few things about our lovely B&B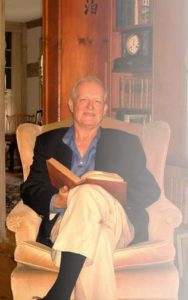 Built by Benjamin Swift in 1795, 29 India was later the homestead of an illustrious Nantucket whaler and merchant, Captain Albert Wood 1813-1884, who lived the saga of America's fortunes at sea for half a century.
You can read his log, pub. by Dartmouth College 1954, that narrates his harrowing escape from the jaws of a sperm whale in the Pacific on March 4, 1849. He then ceased whaling and sailed as a merchant between Nantucket and San Francisco and the Orient where he plied the Pearl River between Canton and Hong Kong and later in Manila. In 1866 he purchased 29 India when he furled his sails to retire.
After 4 generations his homestead opened in 1980 as a historic house bed'n'breakfast and has since then enjoyed a loyal clientele. You are invited to savor its unique charm to guarantee a great vacation.
Further amenities
&

options to spend your time